This holiday, we bake the pie, you spread the joy.
Our Austin pie shops are open normal hours all week! As an added bonus, our South Lamar location will be serving Christmas Eve morning from 9a to Noon.
The best part? Our pies double as great last-minute gifts. Peek the gallery for a few ideas, available beginning Friday, December 22nd at both shops. See Also: Holiday Gifts Under $10
We hope to see you, but if we don't - HAPPIEST HOLIDAYS!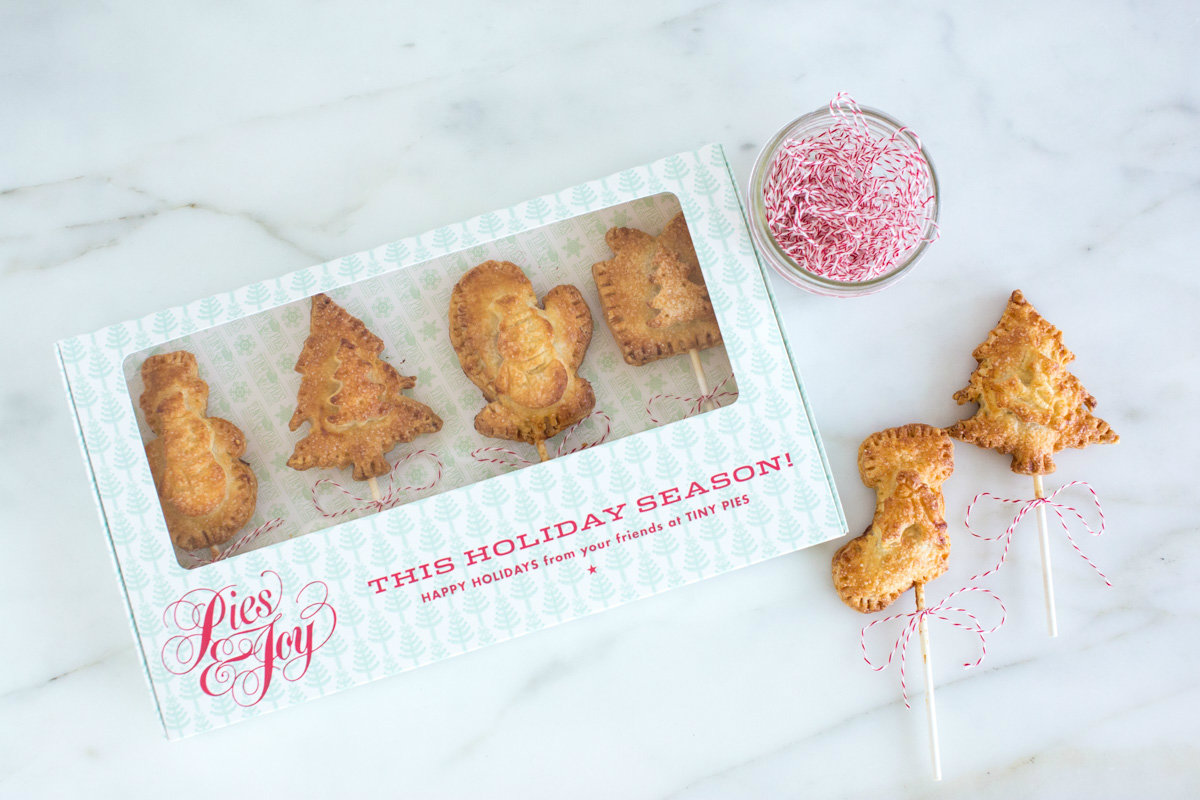 Pictured: Chocolate Peppermint Cream Pie, Pie Pops (blueberry and cherry filled holiday shapes); Tiny Pies 12-Pack (Come in and build your own!); Tiny Pies gift card; Pecan Pie Bites (available in 6 or 12 gift-wrapped packs!); Tiny Pie with gift box
H O L I D A Y H O U R S
Sunday, December 24
OPEN: 9A- 12P or until they're gone
Monday, December 25 & Tuesday, December 26
- AND -
Both Locations CLOSED
Sunday, December 31
OPEN: 11A- 3P or until they're gone
Monday, January 1
- AND -
Both Locations CLOSED